Small Graze Box
$65.00
Feeds approximately 2-4
Includes:
1 Soft Artisan Cheese
1 Hard Cheese
1 Cured Meat
1 Jar of Local Honey
1 Style of Crackers
Fresh and Dried Fruit
Flowers and Fresh Herbs
*Please specify if you have allergies to any of the following and we will customize your board to fit your needs. Products may be goat, sheep or cow depending on the season and availability. If you don't prefer goat, sheep or cow, just let us know.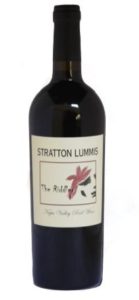 This item pairs well with Wine, we suggest The Riddler by Stratton Lummis. Offered by McKinney Wine Merchant where you can schedule to pick up this board along with a bottle.
Only logged in customers who have purchased this product may leave a review.